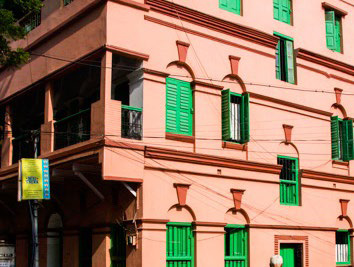 "We owe to future generations a preserved and unmutilated heritage of Calcutta's eccentric but exciting old buildings"
– Amartya Sen, Nobel Laureate.
Calcutta Architectural Legacies (CAL) is a citizen's initiative spearheaded by author and musican Amit Chaudhuri, with the aim of preventing the total destruction of our city's distinctive architectural legacy, particularly that of the late nineteenth century and the first half of the twentieth century.
The movement began with an open letter by Amit Chaudhuri to the Chief Minister of West Bengal, the Chief Secretary, the Mayor of Kolkata, the Secretary of Culture and Information, and the Director of the Kolkata Municipal Commission. It was also signed by the economists Pranab Bardhan, Esther Duflo, and Kaushik Basu, the historian Sugata Bose, the artists Jogen Chowdhury and Chittrovanu Mazumder, the filmmaker Aparna Sen, the architect Partha Ranjan Das, the photographer Dayanita Singh, the scientist Anuradha Lohia, the activist Bonani Kakkar, the civil servant Jawhar Sircar, CEO Future Hope Sujata Sen and conservationist with INTACH, G M Kapur. Amartya Sen, Nobel Laureate, sent an accompanying letter to express his support (read the full text of Amartya Sen's letter here).
The groundwork for the campaign was created in articles by Chaudhuri, but it gained worldwide attention after a piece by him in The Guardian on 2 July 2015. Since then the initiative has not only gathered international momentum but has led to an awareness of this issue and the questions it raises in a way that did not exist till then.
A petition inviting signatories in support of the campaign was instituted at that time which can be read and signed here.
CAL now consists of a group of like-minded citizens united in the common goal of working to prevent the disappearance of our city's distinctive residential neighbourhoods and other marks of modernity unique to Calcutta/Kolkata.
Our mission is to educate, engage and empower fellow residents to protect, preserve, take pride in, and especially understand the significance of our historic neighbourhoods and houses and the extraordinary phase of urban modernity they represent, so that these might continue to contribute to cultural transformation and urban innovation. We point to the desirability and necessity of renewal and reuse over destruction, while recognising that creative reuse is a difficult challenge, but an unavoidable one if we are to eventually counter gentrification, packaging areas for tourists, and what Amit Chaudhuri has called 'boutiquefication'.
CAL is a totally voluntary non-profit initiative which is trying to find solutions that benefit both the house owner and the city as a whole. South Bombay provides an impressive example of how such objectives might be realised by, and add immeasurably to, an Indian city through the united action of its citizens. CAL hopes to achieve a similar end.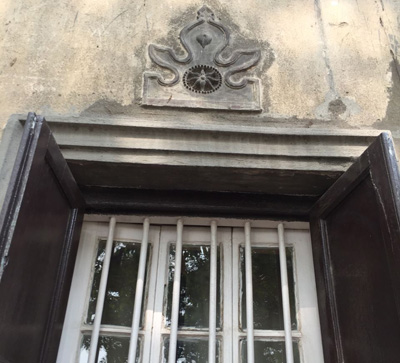 CAL mentor group
Amartya Sen, Economist
Amit Chaudhuri, Writer
Chittrovanu Mazumdar, Artist
G M Kapur, Conservationist
James Simpson, Architect
Partha Ranjan Das, Architect
Philip Davies, Architect
Philippa Vaughan, Art Historian
S N Mukherjee, Lawyer
Swati Chattopadhyay, Architectural Historian
CAL working group
Amit Chaudhuri
Amit Kumar Bose
Anjum Katyal
Arundhati Ray Gupta
Chandrima Roy
Manish Golder
Prateek Raja
Rajesh Sen
Rosinka Chaudhuri