CAL is a citizens' response to a crisis: the urgent need to prevent the near total destruction of Calcutta's architectural legacy. Neighbourhoods are already irreparably damaged. We feel we have to start the process of raising awareness and taking action immediately, and to play a crucial role in preserving Calcutta's urban history.
CAL

's objectives
To help recognize the crucial importance of architecture and space to Calcutta's inheritance of a unique cosmopolitan modernity, along with its literature, music, art, theatre, and cinema.
To create a shift in public perception from valuing urban land to valuing the architecturally distinctive property that sits on it.
To facilitate networking without profit for the community and stakeholders, including potential buyers and sellers of old property and others who can contribute to the renewal and repurposing of old buildings.
To transmit and safeguard the skills, knowledge, and love of the city's architectural inheritance through creating a space for debate, events, and intellectual inquiry that brings students, architects, artisans, artists, writers, house owners, and citizens together.
To bring an end to the destruction of heritage landmarks and neighbourhoods.
To point to the desirability and necessity of reuse over destruction.
To work towards the introduction of laws and incentives.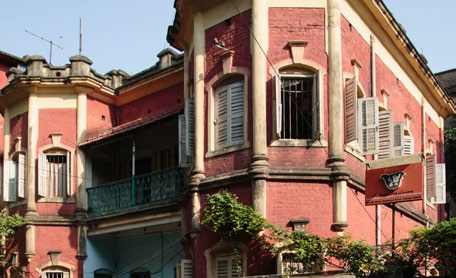 As citizens of Calcutta/Kolkata, we have, if we think about it, much to be proud of in this contradictory and often intractable city. Not least among Calcutta's many remarkable features is the atmosphere of its neighbourhoods, its paras, often built and sustained by ordinary residents. We have, of course, the emblematic colonial buildings; the great aristocratic rajbaris of North Calcutta; and we have the striking variegated residential houses that comprise localities and streets, which often fall outside the purview of 'heritage', but are precisely what have made Calcutta so visually and spatially singular. These are houses "built by anonymous builders for middle-class Bengali professionals: lawyers, doctors, civil servants and professors. They're to be found throughout the city, from north to south, in Bhowanipore, Sarat Bose Road, Lake Road, Southern Avenue, Hindustan Park, Bakul Bagan, Paddapukur, Kidderpore, Ahiritola and more," says Amit Chaudhuri at CAL, a people's campaign to save our surviving neighbourhoods from destruction. When these distinctive houses vanish, so will a whole history of urban innovation and cosmopolitan modernity, never to return. The process by which our city will lose its remarkable character will be complete.
London, Paris, New Orleans and Berlin are thriving because each has an urban and architectural character which sets it apart. This 'character' is not just ancient and ancestral; it is as modern as the nineteenth and twentieth centuries. Unlike religion, say, it is a relatively recent inheritance of whose importance we're only gradually becoming aware in India. "One thing that house owners need to be reminded of – besides the very distinctiveness and uniqueness of the houses they live in – is that [these] cities (New York, Berlin etc) fought to retain their unique architectural ethos … through active citizens' movements of which house owners were very much a part … Not every city is fortunate to have an architectural inheritance worth fighting for. Those that do, and have succeeded in hanging on to it, have, without exception, benefited … not least because – to look at only the financial argument – distinctive old houses in every major city in the world eventually end up being worth far more than the new flats. Such a market is poised to open up in Calcutta, and it's a terrible miscalculation to allow developers to decimate such districts."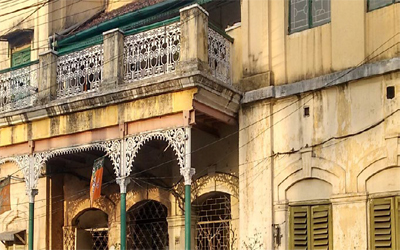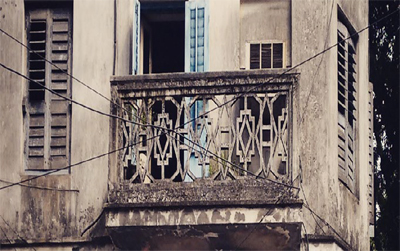 CAL is against the dangers of gentrification, and packaging districts for tourists, and would like to constantly tackle questions related to these problems; but the inflated prices of the apartments that come up in place of the older, irreplaceable houses lead to gentrification themselves. As importantly, architecturally vibrant neighbourhoods in all cities are sites of creative innovation and regeneration. "They are not only vital to encouraging tourism – they foster cultural transformation", says Amit Chaudhuri.
CAL is not anti-development. We believe that development is compatible with conservation and renewal, as every great modern city demonstrates. But development can't be an excuse to decimate historic districts.